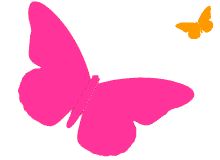 Reflexology with Susannah..
I'm a fully qualified Reflexologist living in March. I have Reflexology clients in Ely, March, Huntingdon, Doddington, Chatteris and surrounding areas. I have been a member of the AoR (Association of Reflexologists) since February 2002. I run a mobile Reflexology service around March and PE15 so treatments are in the comfort of your own home.
I am experienced with maternity Reflexology, post natal Reflexology and couples trying to get pregnant and conditions such as Stress, IBS and Digestive disorders, Back Ache, Migraines, Insomnia, Hormonal Imbalances and many other common complaints.
Pregnancy/Maternity/antenatal Reflexology is very popular now days especially with midwives often recommending it. It's a way of trying to help aches and pains without taking medication.
My treatments last approximately 1 hour, although initial treatments are usually a bit longer as a medical history is taken. A treatment costs £40-£50 depending on where you live. I offer couple discounts.
Please do not hesitate to contact me via email or through my mobile with any questions and I'll be happy to try and help you in any way I can.

Testimonial:
Sarah, Ely "I had pregnancy Reflexology with Susannah and I found the treatment extremely relaxing, hugely beneficial and I came away after each session feeling totally revived and energised. An exceptional Reflexologist whom I can highly recommend."

Ellie Taylor, Huntingdon "Maternity Reflexology saved me during my pregnancy. It helped my pelvis pain no end and I had my son Louis with only gas and air one day after my due date and I believe Susannah had a lot to do with that, I'll definitely see her again if I get pregnant again!"